VA Accounting + Income Tax, Identity System


Committed to your and Chicago's success.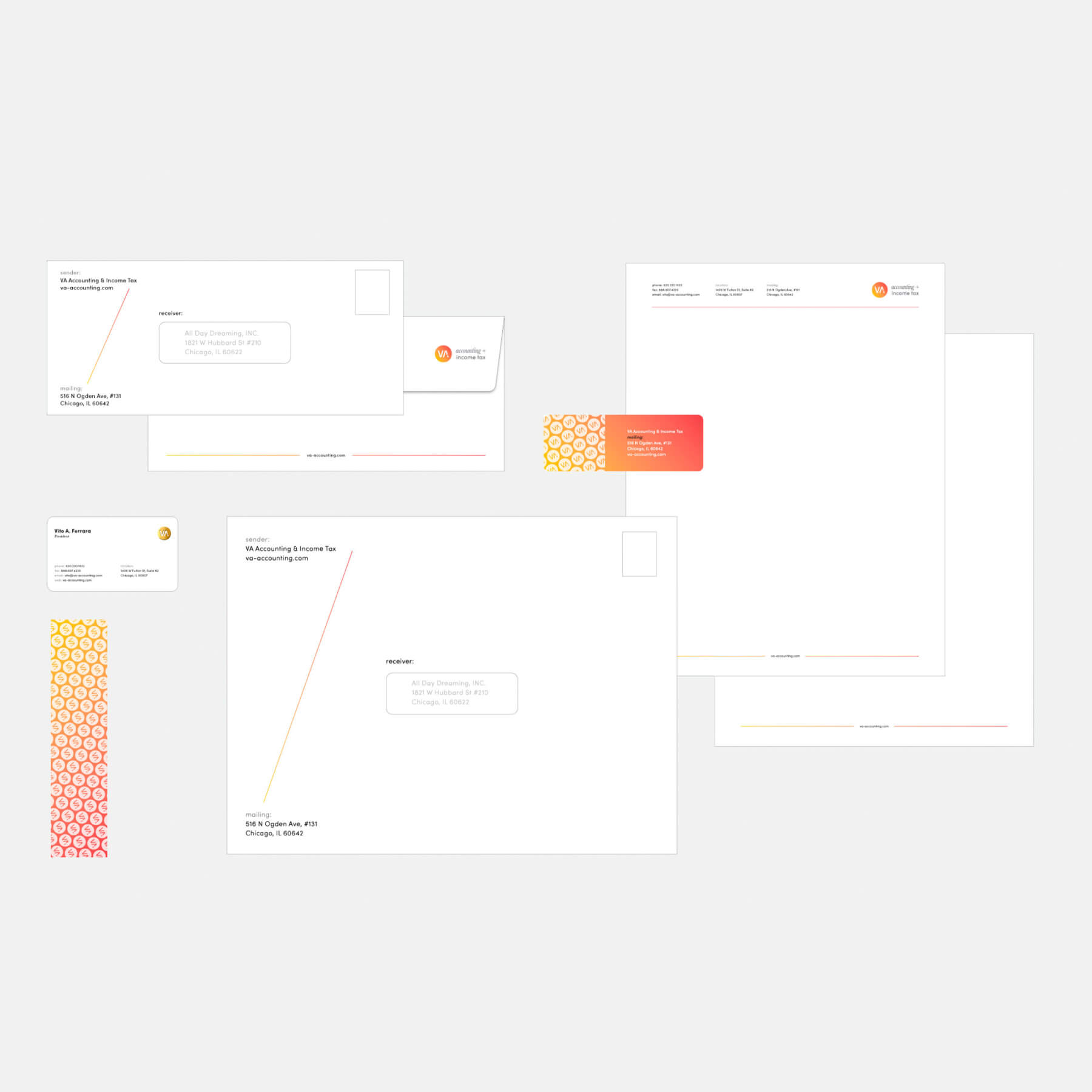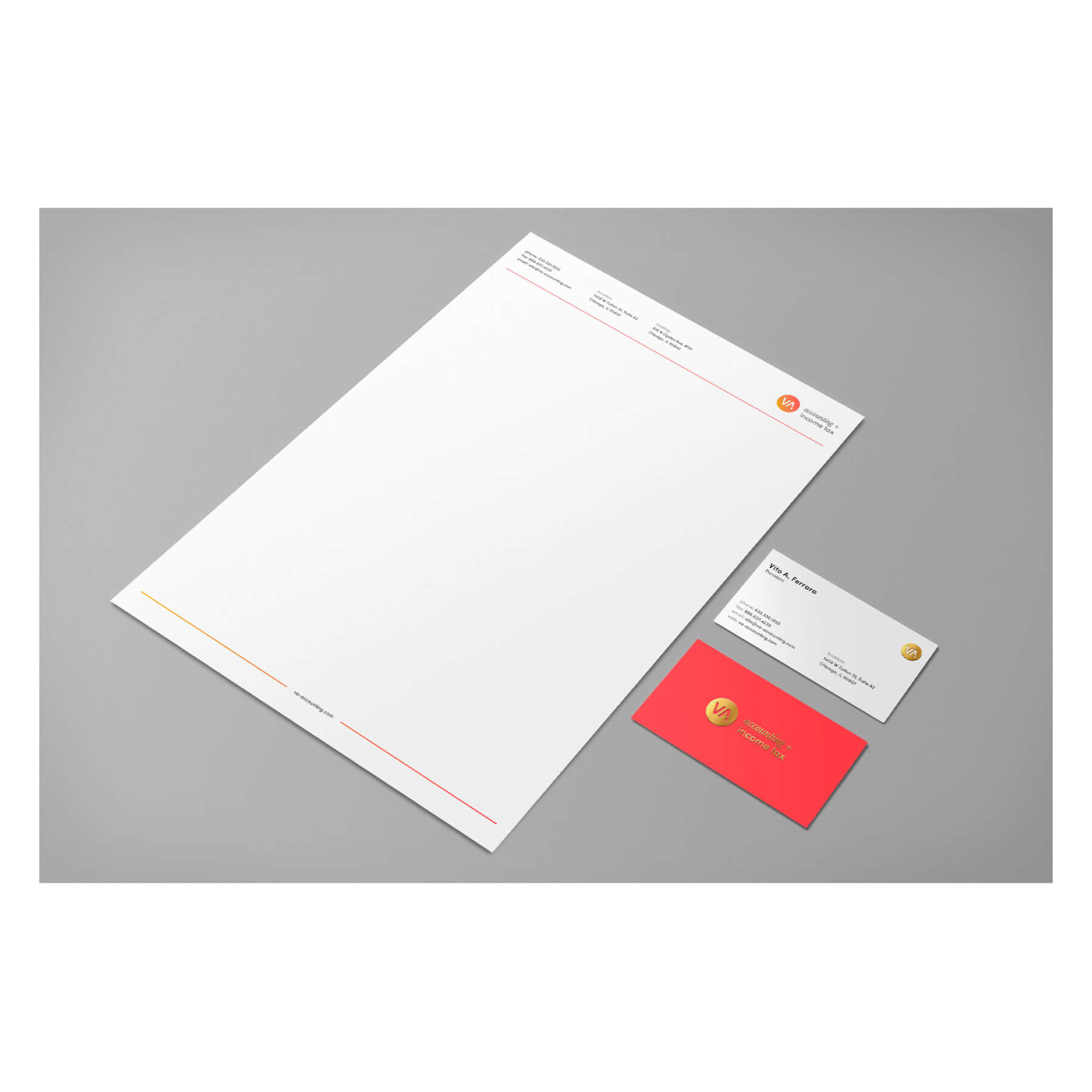 Concept—

Whether you are a small business or an individual, we provide high quality accounting services and knowledgeable guidance designed to help you navigate today's tax complexities. Our mission is to become your trusted tax and accounting service partner. Through the use of colors/typography styles that represent both corporate and personal entities, at All Day Dreaming we helped VA Accounting build a brand that focuses on the brighter side of accounting that you normally might not come across.


---

Created in conjunction with All Day Dreaming.

Role: Type, Graphic Designer, Art Director
Graphic Designer: Christian Ortiz
Photography: Mike Ando
Filled Under: type, design, branding, illustration, art-direction, web-design