All Day Dreaming Riso Guide


We purchased a risography machine, we made a "how it works" poster.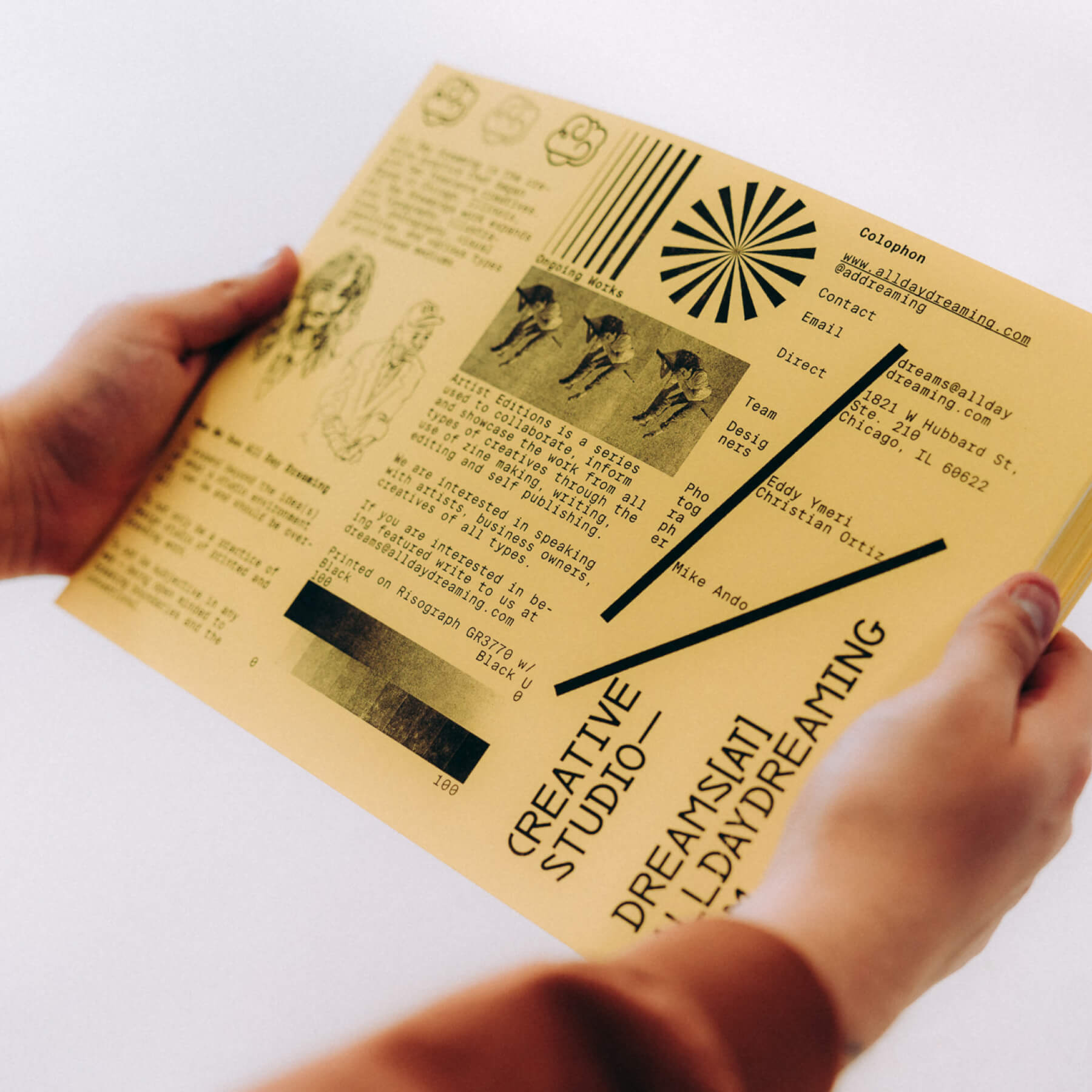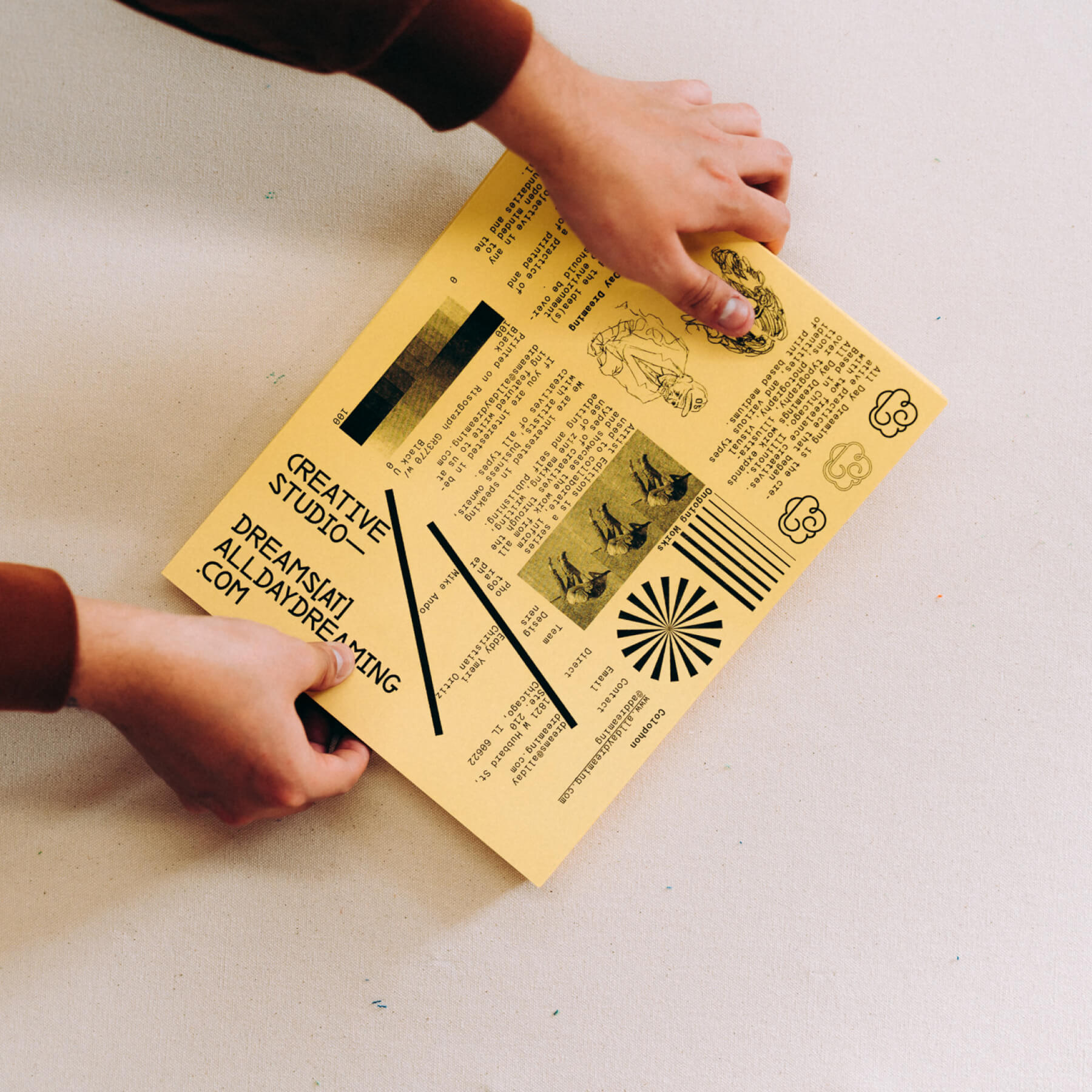 Concept—

All Day Dreaming's Riso guide was created for us to explore our in house Riso GR3770 and its capabilities for printing. The guide shares details about the studios creative practice, origin, and the creatives involved with ADD.


---

Created in conjunction with All Day Dreaming.

Role: Art Director, Illustrator
Graphic Designer: Christian Ortiz
Case Study Photography: Mike Ando
Print Production: Brent Hurlbert
Filled Under: design, illustration